Family Newsletter
By Scott Thomas

●

Dec 10, 2021
Smart Brevity™ count: 6 mins... 1574 words
Be at the High School Fair this Saturday from 9 a.m.-12 p.m. to learn about our amazing programs and watch the LBJ band perform before they head to the DFW to support our Jaguars (more on that below).
Also, don't miss this week's edition of AISD in 3.
Let's get to the news…
1 Big Thing: Give us feedback on the calendar
We're looking for your feedback on the 2022-21 academic calendar via a survey.
Last week, we outlined some possible updates to the calendar for you, and now it's time to let us know what you think. 
Why it matters:  How we proceed on the calendar affects your plans for the year, so we want to make sure we have as much feedback as possible.
Wednesday principals reviewed our options and provided feedback to develop two draft calendars.

There are pluses and minuses to each option, and we're working to do what's best for students and staff.
What's next: The survey will close Monday, December 13 at 3 p.m. to give time to review before the calendar gets posted for a board vote on Dec. 16
Dive deeper: See all the calendar options and vote via our online survey.
2. 1 safety thing: threats on social media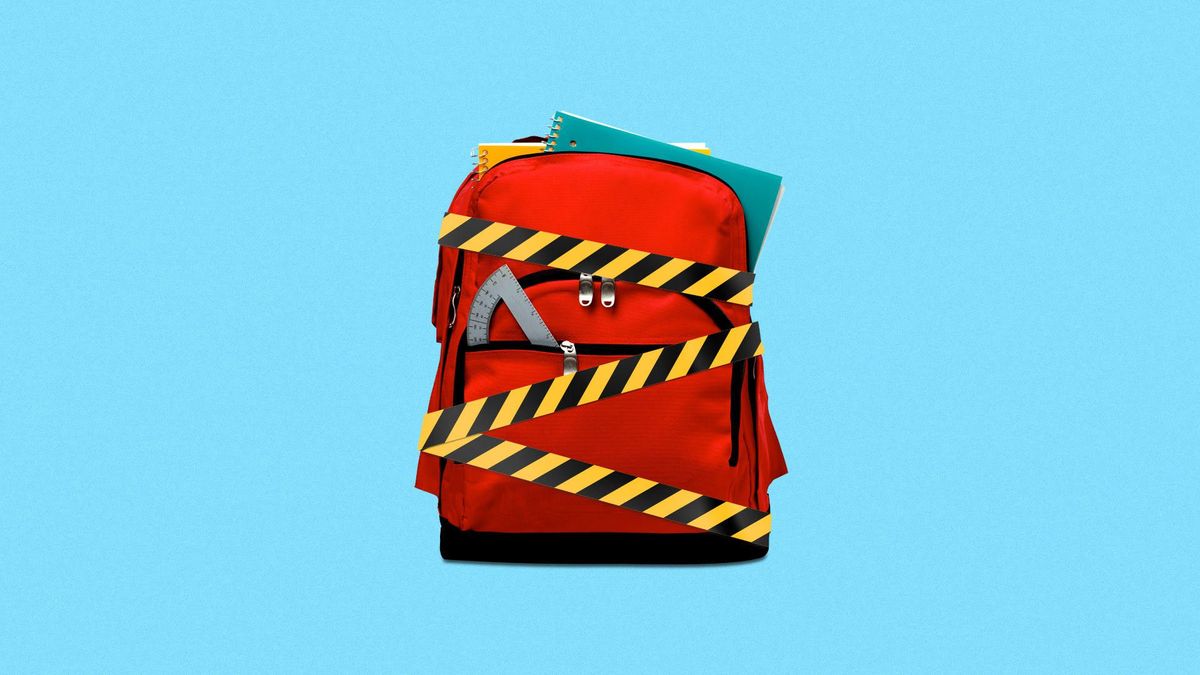 One thing we've seen a lot of this past week is threats to our schools circulating on social media that turn out not to pose any danger to our students at all.
Why it matters:  Any threat to our students is our highest priority, and we investigate every single threat, so it's important for you and your children to let us and your principal know immediately when you see something that's a possible threat on social media.
But you should also know in the overwhelming majority of these cases, these threats are deemed non-credible, which means they don't present any real threat. 

We've had five such cases this week alone.
When we receive a report, Austin ISD police immediately investigate and make a determination with administration as to whether there's a real threat.
For instance, if a student makes a threat, and police search the student and the house and don't find any guns, and the student says they didn't mean it, that would be a non-credible threat.

There could still be consequences for the student in accordance with our student code of conduct. Also, even if the threat made is unserious and bears no actual malice, making a terroristic threat is a crime and can lead to arrest and prosecution by other law enforcement agencies. 
This isn't just happening in Austin. We've heard reports across Texas and the nation about these threats.
The bottom line: If you see something on social media that could be a threat, don't spread it. Immediately let your campus administration or district police know. The sooner we investigate, the sooner we can give the all clear. 
3. LBJ Jaguars Head to State Semifinals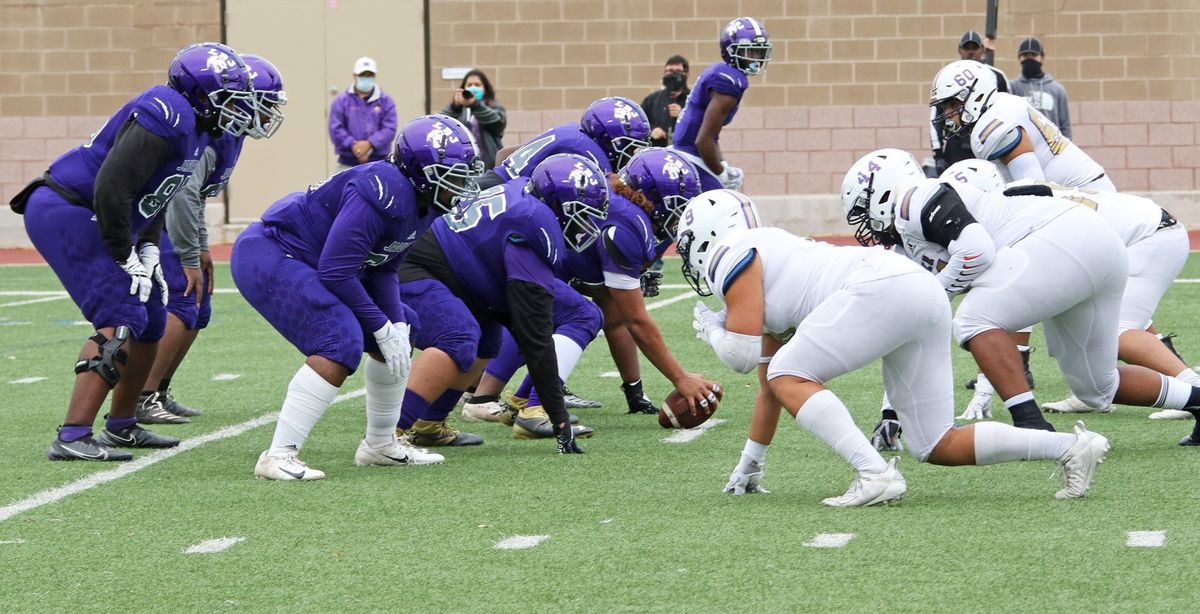 Austin is celebrating the LBJ Early College High School Jaguars as they are headed to the state semifinals in football.
Why it matters: When one of our team excels, it brings Austin together as a community.
The Jaguars will play Chapel Hill this Saturday, Dec. 11 at 2:30 p.m. at the Ford Center in Frisco. 
Families can watch Saturday's game via the NFHS Texan Live Network. You can purchase tickets via seatgeek.com.
What's next: The game is part of the 2021 UIL Texas Football State championship playoffs semifinals. The winner of the game will go on to play for a state championship title.
Dive deeper: LBJ is the No. 1 4A-D1 ranked team in Texas. The Jaguars continue to own the gridiron this year under head coach Jahmal Fenner, taking down each opponent they have faced during their undefeated season of 14-0.
What they're saying: "I am excited to be the proud principal of a group of students who made a commitment to each to be the best," said LBJ Principal Joseph Welch. "They have held each other accountable everyday in order to reach that goal and it has not only put us in the state semifinals but it has also created a group of campus leaders. They know they represent the excellence within our community and school."
4. Austin Ed Fund creates scholarship to honor early childhood leader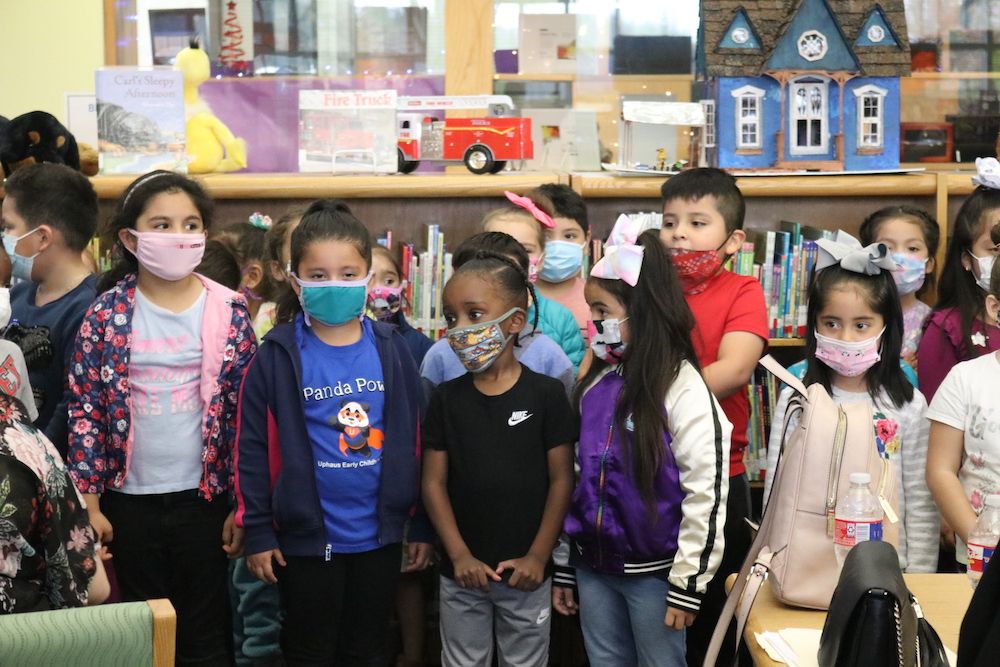 The Austin Ed Fund announced Friday that its Jacquie Porter Memorial Fund will be used to establish a scholarship for Austin ISD high school students who want a career in early childhood education.
Why it matters:  The scholarship is open to any Austin ISD senior who has an interest in pursuing a career in early childhood and who will attend a community college, two-year or four-year college, or university in the fall. 
Preference will be given to first-generation college students.

Details on the scholarship, including how to apply, will be announced in the future.
Jacquie Porter was a classroom teacher, served as the Director of Early Childhood at Austin ISD for over 9 years, and served as the Director of Early Childhood Education at the Texas Education Agency.
"In 2020, our community lost a beloved educator and a true early childhood champion in Austin ISD, Jacquie Porter," said Michelle Wallis, executive director of the Austin Ed Fund. "To honor and commemorate her legacy, we have established a scholarship in her name." 
Dive deeper:  To learn more about Austin Ed Fund and receive updates on the Jacquie Porter Scholarship, visit www.austinedfund.org and follow them on Facebook and Instagram.
5. Have it All Spotlight: Ann Richards School for Young Women Leaders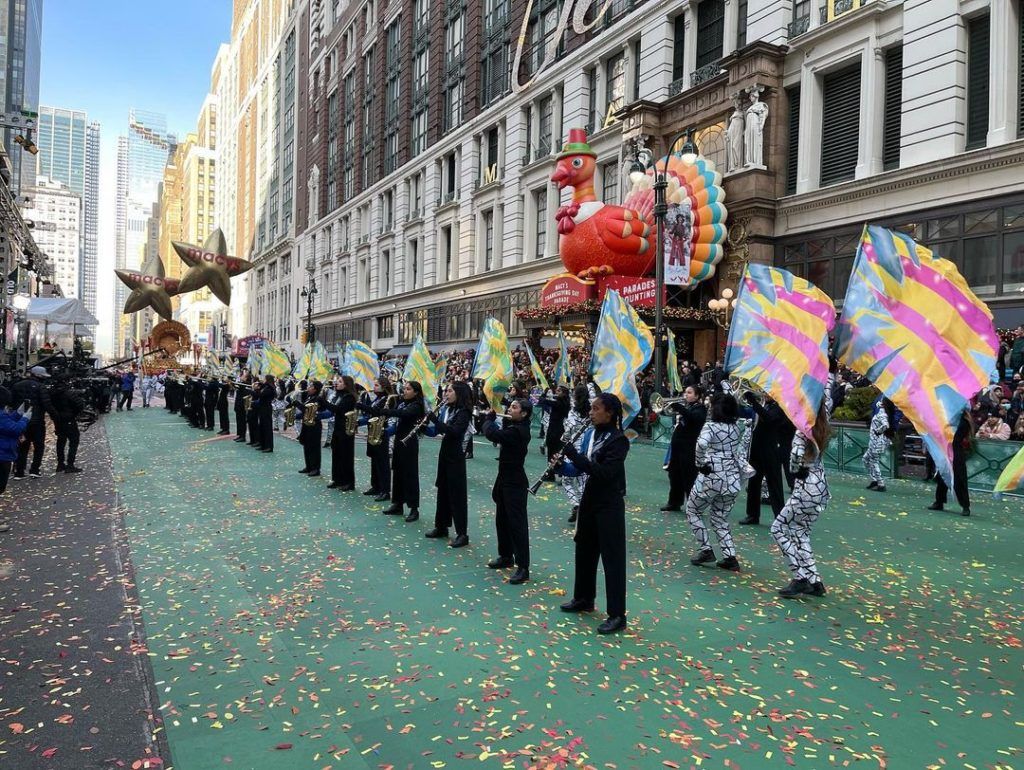 The Ann Richards School for Young Women Leaders made us proud at the Macy's Thanksgiving Day Parade, so we wanted to spotlight some of what makes the campus special.
Why it matters:  The Ann Richards School for Young Women Leaders is an all-girls public school serving grades 6-12.
More than 900 students represent a student body that reflects Austin's diverse community.
The school's academics are designed to help its students prepare for college, and they place an emphasis on Science, Technology, Engineering and Mathematics.
At the Ann Richards School, the mission is to ensure that students are not only admitted to college, but also have the skill they need to graduate from college.
One quote for the road: After participating in the parade, Marching Band Director Stephen Howard said: "I had received a message through one of our social media accounts from a Texas mom of a young eight-year-old girl who saw us in the parade and, with tears in her eyes, asked her mom if she could join the all-girl marching band."
Dive deeper: Learn more on the school's website or apply now through our Common Application for Schools of Choice.
6. 1 fun thing: Dr. Elizalde joins Evan Smith for Texas Tribune Batch O' Politics event
Superintendent Stephanie S. Elizalde will join Texas Tribune Co-founder and CEO Evan Smith in a conversation on what COVID-19 has meant for public education in Austin. 
Registration is now open to attend the event at Batch Craft Beer & Kolaches next week. 
If you can't make it, we'll have a video available to share after the event. 
7. Two modernized schools recognized for sustainable construction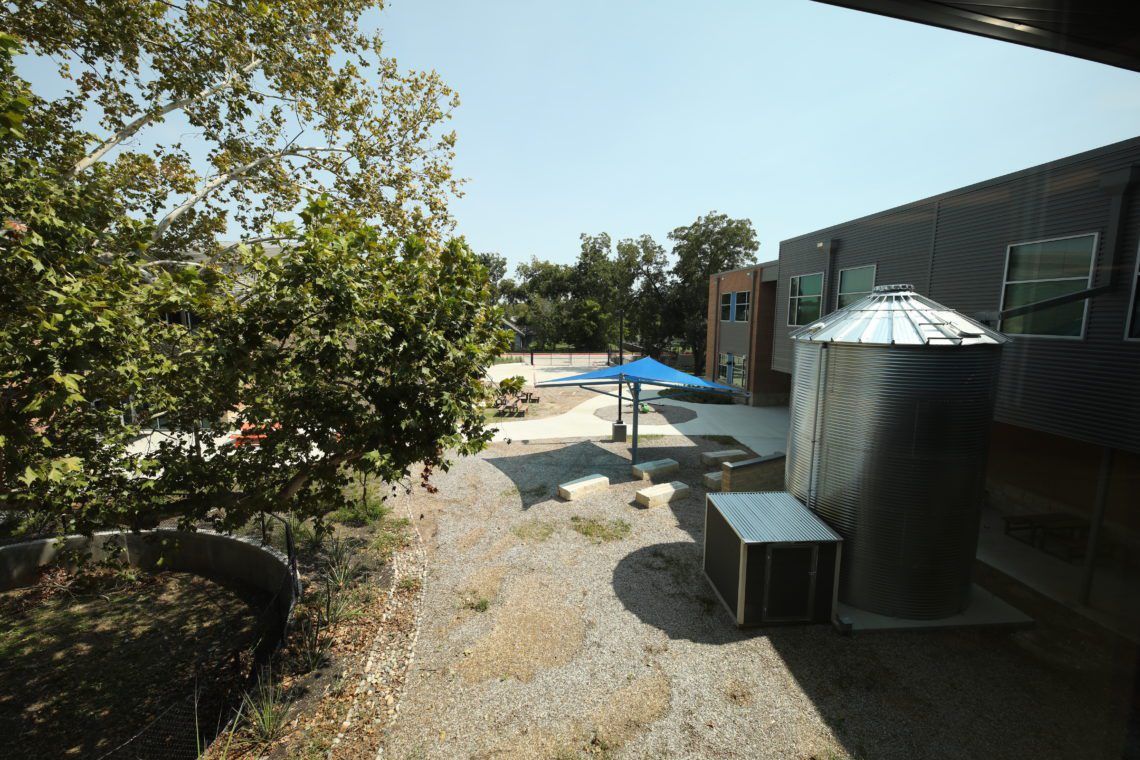 Govalle Elementary was one of two schools to receive a certification for its sustainable features and design.
Govalle Elementary School and Murchison Middle School were awarded certifications for their sustainable construction and design.
Why it matters: When we went for a bond, you told us that you wanted our modernized schools to be built in a sustainable way, and these certifications show that we listened. 
As part of the 2017 Bond Program, each modernized school is designed with sustainable features aiming to create healthy and unique learning environments while reducing the cost and impact to the environment. 
T.A. Brown and Menchaca also received certifications in 2021. 
There are 35 facilities in Austin ISD with AEGB and/or LEED certification in the district. We anticipate more facilities receiving these certifications as current bond construction projects wrap up.
Dive Deeper:  Visit the district website to learn more about Austin ISD's sustainability initiatives.
8. Our COVID cases are up 
This week we had 65 total COVID cases for students and staff. 
There were 42 student cases last week, which is up about 10% from this time last month.

We had 22 staff members test positive, compared to eight staff members at this time last month. 
Yes, but: Our cases are down 52% from this time last year when we had to go virtual after Thanksgiving break. 
The bottom line: Be sure to protect yourself and others by getting vaccinated. 
It's time to get boosted if it's been more than six months from your second Pfizer or Moderna vaccine or if it's been two months since your J&J shot. 

Find a clinic on the Austin ISD website.
Keep your eye on the prize, we're almost to winter break! 
See you next week!
Like this style and format? Request access to Axios HQ — the tool and templates you need for more engaging team updates.
---
Family Newsletter
By Scott Thomas

●

Dec 10, 2021
Smart Brevity™ count: 7 mins... 1879 words
Asistan a la  Feria de Escuelas Preparatorias este sábado de 9 a.m.-12 p.m. para informarse acerca de nuestros maravillosos programas y vean a la banda de LBJ presentarse, antes de que se vayan a Dallas-Forth Worth para apoyar a nuestros Jaguars (encuentren más información abajo). 
También, no se pierdan la edición de esta semana de AISD in 3. 
Pasemos a las noticias… 
1. Algo importante: Dennos su opinión sobre el calendario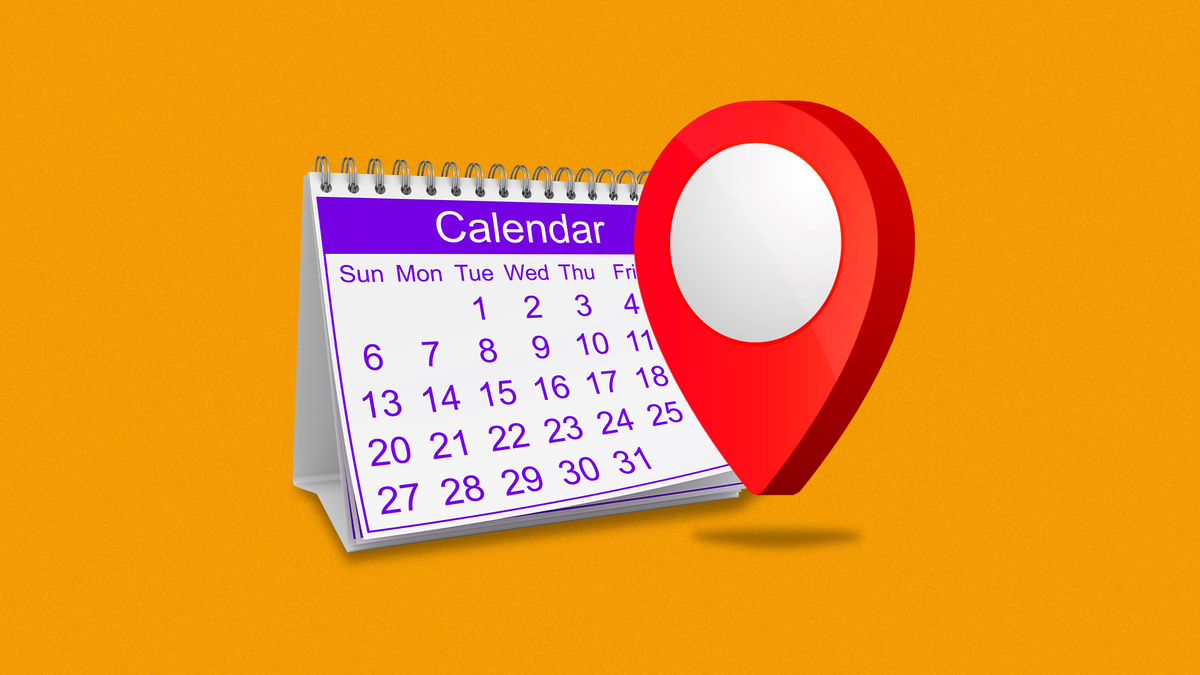 Estamos buscando sus opiniones sobre el calendario académico de 2022-21 por medio de una encuesta.
La semana pasada, les mencionamos algunos cambios posibles en el calendario y ahora es el momento de que nos digan lo que piensan. 
Por qué es importante:  Nuestras decisiones sobre el calendario afectan sus planes para el año, así que queremos asegurarnos de tener tantas opiniones como sea posible.
Ayer, los directores revisaron nuestras opciones y dieron sus opiniones para crear dos borradores del calendario.
Hay ventajas y desventajas en cada opción y estamos trabajando para hacer lo que sea mejor para los estudiantes y el personal.
¿Cuál es el siguiente paso? La encuesta cerrará el lunes, 13 de diciembre a las 3 p.m. para dar tiempo para revisarla antes de que se publique el calendario para la votación de la mesa directiva el 16 de diciembre.
Profundizando más: Vean todas las opciones para el calendario y voten a través de nuestra encuesta en línea.
2. Algo sobre seguridad: amenazas en redes sociales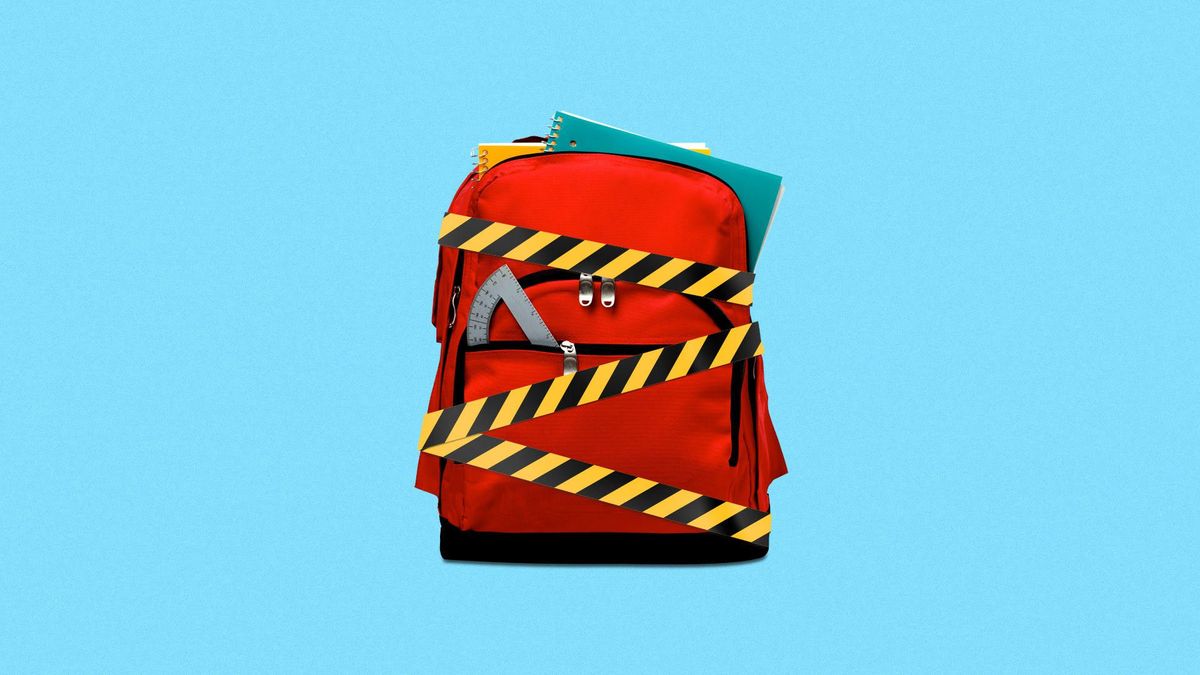 Algo que hemos visto mucho esta última semana han sido amenazas en redes sociales que luego resulta que no representan ningún peligro para nuestros estudiantes.
Por qué es importante: Cualquier amenaza contra nuestros estudiantes es nuestra máxima prioridad e investigamos cada una, así que es importante que ustedes y sus niños nos avisen inmediatamente si ven algo que es una posible amenaza en redes sociales.
Pero también deben saber que, en la gran mayoría de estos casos, se determina que estas amenazas no son creíbles, lo cual significa que no presentan ningún peligro real. 

Hemos tenido cinco casos solo esta semana.
Cuando recibimos un reporte, la Policía del Austin ISD investiga inmediatamente y determina junto con la administración si existe un peligro real.
Por ejemplo, si un estudiante hace una amenaza y la policía revisa al estudiante y a su casa y no encuentra ningún arma y el estudiante dice que no estaba hablando en serio, eso sería una amenaza no creíble.
De todas maneras podría haber consecuencias para el estudiante de acuerdo con nuestro  Código de Conducta Estudiantil. Además, incluso si la amenaza no se hizo en serio ni con verdadera malicia, hacer una amenaza terrorista es un crimen y puede llevar a un arresto y acusación. 
Esto no está ocurriendo solo en Austin; hemos sabido de reportes en todo Texas y toda la nación sobre este tipo de amenazas, y la mayoría de expertos dicen que es una de las consecuencias conductuales de la pandemia y el aislamiento prolongado del aprendizaje virtual.
"Pienso que la pandemia fue como un terremoto y creo que estamos viendo la oleada arremeter contra la costa", dijo un psicólogo escolar.
En conclusión: Si ven algo en redes sociales que podría ser una amenaza, no lo difundan. Avísenle inmediatamente a la administración escolar o a la policía del distrito. Mientras más pronto investiguemos, tanto antes podremos anunciar que no hay peligro. 
3. Los Jaguars de LBJ avanzan a la semifinal estatal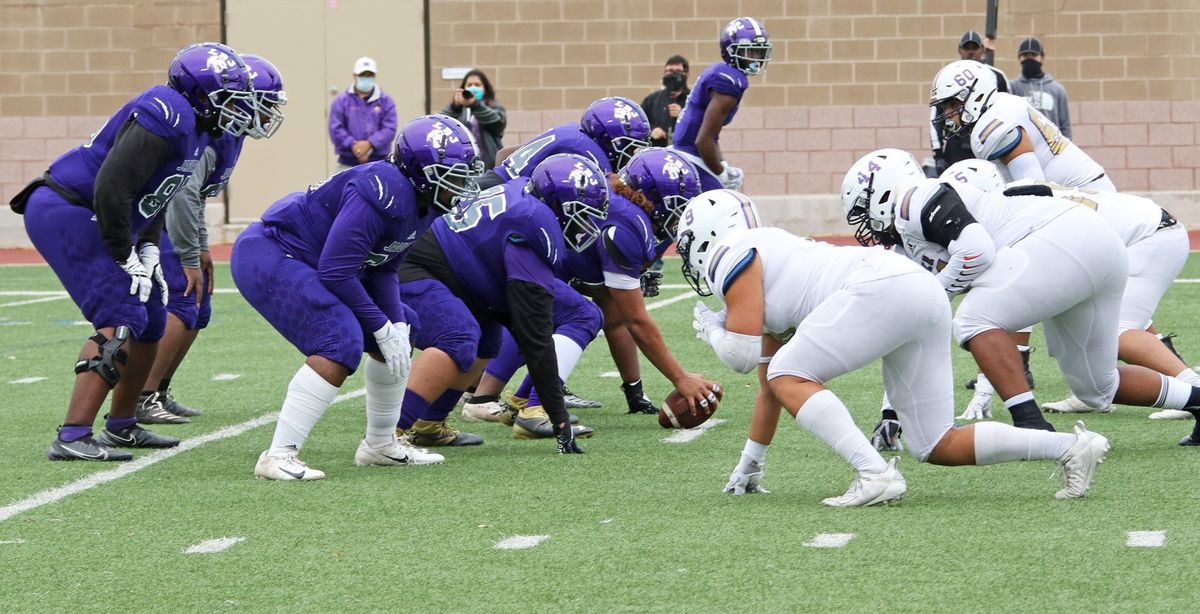 Austin está celebrando a los Jaguars de la Escuela Preparatoria de Universidad Temprana LBJ porque avanzaron a la semifinal estatal de futbol americano.
Por qué es importante: Cuando se destaca uno de nuestros equipos, Austin se une como comunidad.
Los Jaguars jugarán contra Chapel Hill este sábado, 11 de diciembre a las 2:30 p.m. en el Centro Ford en Frisco. 
Las familias pueden ver el juego del sábado a través de NFHS Texan Live Network.. Pueden comprar boletos vía seatgeek.com.
¿Cuál es el siguiente paso?: El juego es parte de las eliminatorias semifinales del campeonato estatal de futbol de Texas de la UIL de 2021. El ganador del juego pasará a jugar por el título del campeonato estatal.
Profundizando más: LBJ es el equipo clasificado n.o 1 en la clase 4A de la División 1 de Texas. Los Jaguars siguen siendo los amos en la cancha este año bajo la dirección del entrenador Jahmal Fenner, derribando a cada oponente a los que se han enfrentado durante su temporada como invictos con 14-0.
Lo que están diciendo: "Estoy emocionado de ser el orgulloso director de un grupo de estudiantes que se comprometieron entre sí para ser los mejores". dijo el director de LBJ Joseph Welch. "Ellos se han responsabilizado mutuamente cada día con la finalidad de alcanzar esa meta, que no solo nos ha llevado a la semifinal estatal, sino que también ha creado un grupo de líderes de la escuela. Ellos saben que son representantes de la excelencia dentro de nuestra comunidad y la escuela".
4. 5. Austin Ed Fund crea una beca para honrar a una líder de la primera infancia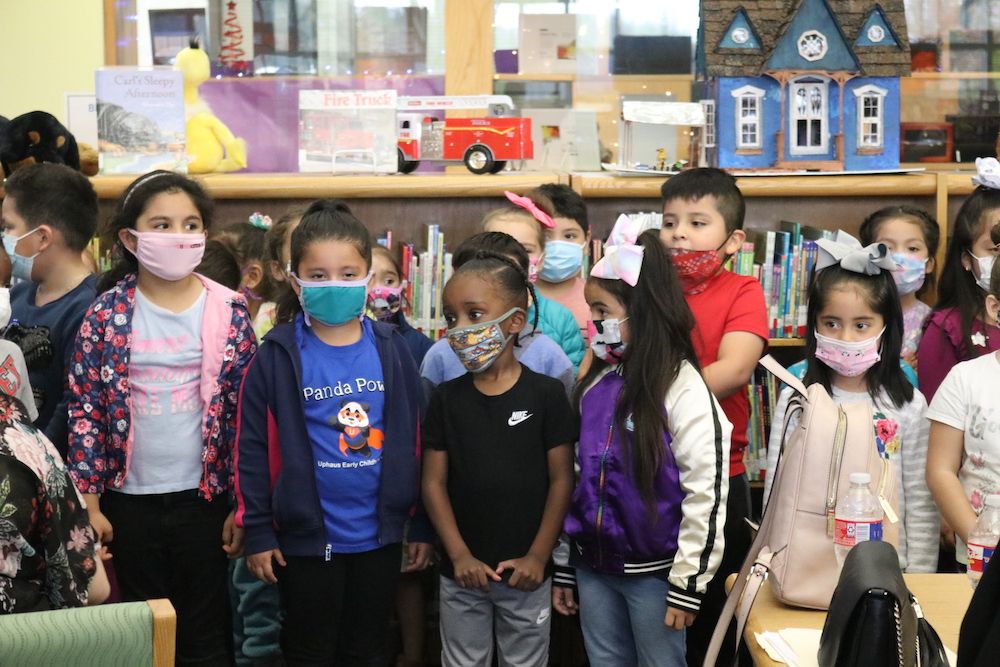 Austin Ed Fund anunció el viernes que su Fondo Conmemorativo Jacquie Porter se utilizará para establecer una beca para estudiantes de preparatoria del Austin ISD que quieran una carrera en la educación de la primera infancia.
Por qué es importante:  La beca está abierta a cualquier estudiante de 12.° grado en el Austin ISD que tenga interés en seguir una carrera en Primera Infancia y que asistirá a un instituto técnico superior, un instituto de educación superior de dos o cuatro años o una universidad en el otoño. 
Se les dará preferencia a los estudiantes que sean la primera generación de su familia en ir a la universidad.

Los detalles sobre la beca, incluyendo cómo solicitarla, se anunciarán en el futuro.
Jacquie Porter fue una maestra en el salón de clases y sirvió como directora de Primera Infancia en el Austin ISD por más de 9 años y como directora de Educación en la Primera Infancia en la Agencia de Educación de Texas.
"En 2020, nuestra comunidad perdió a una querida educadora y a una verdadera líder de la primera infancia en el Austin ISD, Jacquie Porter", dijo Michelle Wallis, directora ejecutiva de Austin Ed Fund. "Para honrar y conmemorar su legado, hemos establecido una beca en su nombre". 
Profundizando más: Para más información sobre Austin Ed Fund y para recibir noticias sobre la beca Jacquie Porter, visiten www.austinedfund.org y síganlo en Facebook e Instagram.
5. En primer plano de Tenlo Todo: Escuela para Jóvenes Mujeres Líderes Ann Richards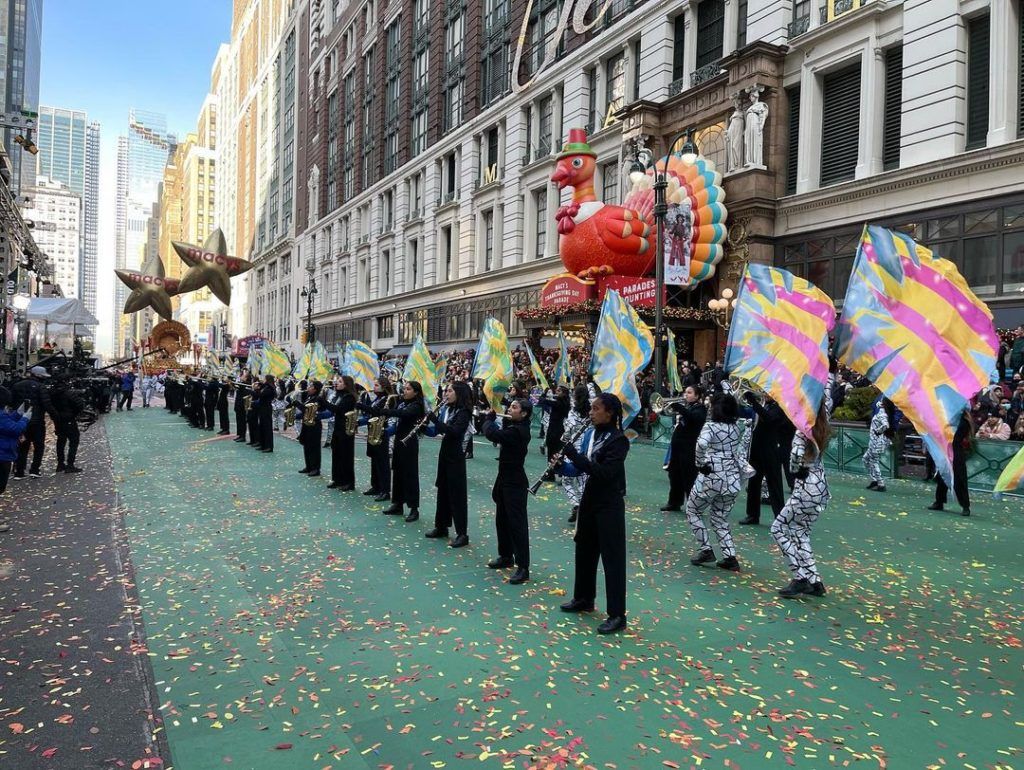 La Escuela para Jóvenes Mujeres Líderes Ann Richards nos llenó de orgullo en el Desfile del Día de Acción de Gracias de Macy's, así que queríamos centrar la atención en algunas de las cosas que hacen especial a esta escuela.
Por qué es importante:  La Escuela para Jóvenes Mujeres Líderes Ann Richards es una escuela pública para niñas de 6.° a 12.° grado.
Más de 900 estudiantes representan un cuerpo estudiantil que refleja a la diversa comunidad de Austin.
Los estudios académicos de la escuela están diseñados para ayudar a las estudiantes a prepararse para la universidad, y ponen un énfasis en Ciencias, Tecnología, Ingeniería y Matemáticas.
En la Escuela Ann Richards, la misión es garantizar que las estudiantes no solo ingresen a la universidad, sino que también tengan las destrezas necesarias para graduarse.
Una cita para el camino: Después de participar en el desfile, el director de la banda de marcha Stephen Howard dijo: "Recibí un mensaje a través de una de nuestras cuentas en redes sociales de una mamá de una niñita de ocho años en Texas que nos vio en el desfile y, con lágrimas en los ojos, le preguntó a su mamá si podía unirse a la banda de marcha de puras niñas".
Profundizando más: Infórmense más en el sitio web de la escuela o soliciten admisión ya a través de nuestra solicitud común para escuelas por admisión.
6. Algo divertido: La Dra. Elizalde será parte del evento Batch O' Politics de The Texas Tribune junto con Evan Smith
La superintendente Stephanie S. Elizalde participará en una conversación con el cofundador y director ejecutivo de The Texas Tribune, Evan Smith, sobre lo que ha significado la COVID-19 para la educación pública de Austin. 
Ya está abierta la inscripción para asistir al evento en Batch Craft Beer & Kolaches la próxima semana. 
Si no pueden participar, tendremos un video disponible para compartirlo después del evento. 
7. Se reconoce a dos escuelas modernizadas por su construcción sostenible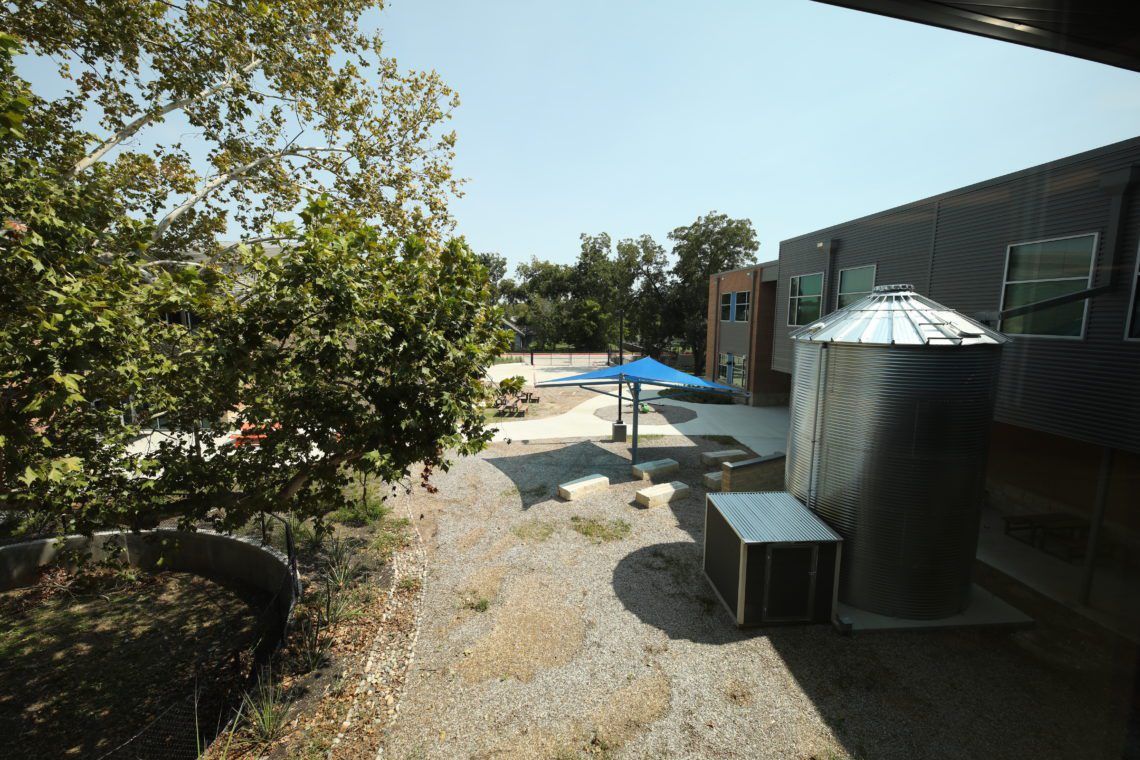 Govalle Elementary was one of two schools to receive a certification for its sustainable features and design.
Se otorgaron certificaciones a la Escuela Primaria Govalle y a la Escuela Secundaria Murchison por su construcción y diseño sostenibles.
Por qué es importante: Cuando lanzamos el bono, nos dijeron que querían que nuestras escuelas modernizadas se construyeran de manera sostenible y estas certificaciones demuestran que los escuchamos. 
Como parte del programa del bono de 2017, cada escuela modernizada está diseñada con características sostenibles con el fin de crear ambientes de aprendizaje saludables y únicos y al mismo tiempo reducir el costo y el impacto en el medio ambiente. 
T.A. Brown y Menchaca también obtuvieron certificaciones en 2021. 
Hay 35 instalaciones en el Austin ISD con la certificación de AEGB o LEED en el distrito. Anticipamos que más instalaciones obtendrán estas certificaciones ahora que terminen los proyectos actuales de construcción del bono.
Profundizando más: Visiten el sitio web del distrito para más información sobre las iniciativas de sostenibilidad del Austin ISD.
8. Nuestros casos de COVID aumentaron
Esta semana tuvimos un total de 65 casos de COVID de estudiantes y personal. 
Hubo 42 casos de estudiantes la semana pasada, lo cual es cerca del 10% más de lo que teníamos a estas alturas del mes pasado.

Tuvimos 22 miembros del personal con un resultado positivo en la prueba, en comparación con ocho miembros del personal a estas alturas del mes pasado. 
Sí, pero… nuestros casos disminuyeron en un 52% en comparación con estas alturas del año pasado, cuando tuvimos que cambiar al aprendizaje virtual después de las vacaciones de Acción de Gracias. 
En conclusión: Asegúrense de protegerse a ustedes mismos y a los demás vacunándose. 
Es hora de ponerse su dosis de refuerzo si ya pasaron más de seis meses desde su segunda dosis de Pfizer o Moderna o si ya pasaron dos meses desde su inyección de J&J. 

Encuentre una clínica en el sitio web del Austin ISD.
Like this style and format? Request access to Axios HQ — the tool and templates you need for more engaging team updates.