Family Newsletter
By Cristina Nguyen

●

Jan 20, 2022
Smart Brevity™ count: 5 mins... 1279 words
Hello, families! I hope you're staying warm in these frigid temperatures. 
I'm sure some of y'all are asking, "Who is Cristina Nguyen?" I write our Staff Weekly newsletter and I'm taking over the Family Newsletter this week while Scott is out.
But first…
Congratulations to the Kealing Middle School Vespa yearbook staff for being recognized nationally! The Columbia Scholastic Press Association named the Kealing Vespa as a Crown Award winner and the National Scholastic Press Association named the yearbook a finalist for the Pacemaker Award. 
Let's get to it…
1 big thing: Give us your thoughts on early release this spring
We're looking at options to have early releases for students on select Fridays this Spring and we need your feedback. 
Why it matters: Our teachers have had a hard year and we're working on ways we can provide additional support during this challenging time. 
The details: You'll be asked to provide feedback on three options.
3-hour early releases on one Friday per month and twice in May (total of 5 days), starting in February.

2-hour early releases on Fridays nine times this spring, starting in February.

No early release on Fridays this spring (no change).
We have enough minutes of instruction to do the early releases without adding days later in the year. 
What's next: Let us know what option you prefer by completing the survey by Sunday, Jan. 23
2. Test-to-stay explained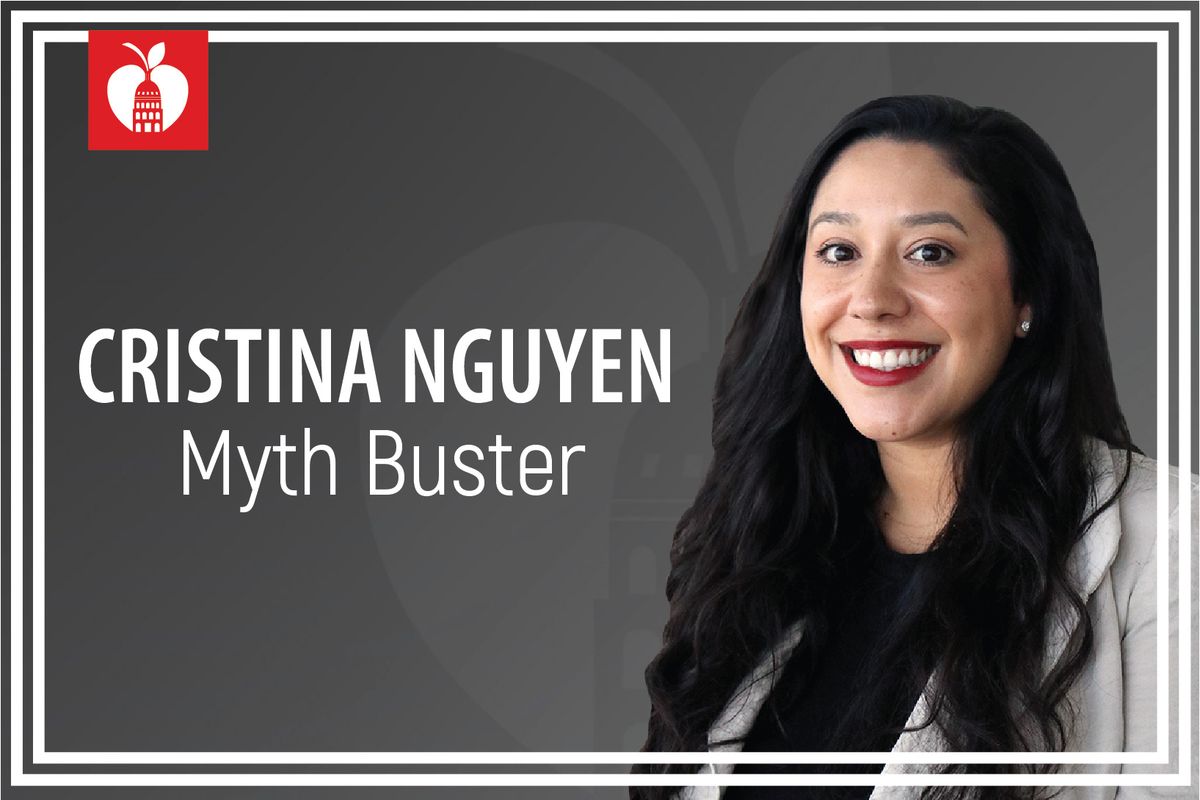 New year, new myth. 
As a reminder, here's how it works:
First we'll call out the rumor we've heard.

Then, we'll dig into the story and get to the bottom of it.
This myth was born out of some confusion on the test-to-stay protocol, including this claim from Twitter:
@AustinISD is testing kids, getting positive results, and sending them back to class. 
The truth: Anyone who has tested positive for COVID-19 should follow CDC protocols and isolate for at least five days. Here's how we manage who can come back to school or work:
Symptoms have resolved, and/or

The individual has a doctor's note saying they don't have COVID-19, and/or

The individual received a negative PCR or antigen test. 
So how does test-to-stay work?
The protocol is for unvaccinated or partially vaccinated people who are a close contact with a positive COVID case. Here are the two options:

The close contact can stay in school and test on Day 5 after the exposure. 

If it's negative—stay in school or work.

If it's positive—The five-day isolation starts.

The close contact can quarantine for four days and return on day five with a negative rapid antigen or PCR test result.
For test-to-stay protocol, please visit one of our 11 testing hubs or any approved testing provider. 
The bottom line: If you're sick, stay home, and get tested. 
3. Let's unpack MAP Growth assessments
We're in the midst of MAP Growth assessments this month so I wanted to follow up on why we're doing these tests and how we're using the information. 
Why it matters:  These tests help pinpoint what students know, including how much they've learned this year, and what we can do to personalize learning.
Let's go back: We launched MAP, or Measures of Academic Progress, Growth tests last year, but it didn't take off on a large scale since a lot of our families were learning remotely. 
The MAP Growth tests are for elementary and middle school students. 
How it works: The tests are adaptive, meaning questions get harder if a student answers correctly, or easier depending on the student's level. Through this adaptive process, MAP Growth generates a learning plan for each student.  
This method helps challenge students who are excelling while not overwhelming struggling students. 

Any outcomes or scores aren't used to evaluate teachers.

The scores are there to quickly give you an idea of what your student knows so you can personalize their learning.

MAP Growth measures a student's academic growth over time.
Cristina's thought bubble: One of the reasons we're diving into this is because my boss, Jason, was subbing last week and proctored a MAP Growth assessment at a middle school.
Some of the students he spoke with didn't understand why they had to do the assessments. One student had all A's on his report card and didn't know why he had to keep taking the test. 

It's my hope that if we're all on the same page, the data can be more useful and our students and families will also understand the why a bit more when the testing windows come around.
The overall total COVID-19 cases increased by 40% this week, coming in at 1,812. However, staff cases saw a modest decline. 
This week:  Student cases increased sharply by 84%, totaling 1,441 cases. 
We tracked 370 staff COVID-19 cases—a 26% fall from last week's total of 504 cases. 
The bottom line: If you're not feeling well, stay home, and get tested. 
5. Save time and money with FREE school meals 
Save a step in the morning and have your child eat FREE meals at school. 
Why it matters:  Eating meals at school not only saves your family time and money, it also helps Austin ISD invest in quality food, maintain local jobs, and support the Texas economy.
Austin ISD Food Service is a federally funded program, so we get reimbursed for each meal served. The more meals we serve, the more funding we get to provide food for our community.
Go deeper: Even if your child brings food from home, they can still choose to select sides to accompany their food. As long as a student chooses three meal components, it counts as a meal. 
For example, does your child love peanut butter and jelly from home? Have them grab milk, banana, or veggie dippers at school and it qualifies as a free lunch meal.
The bottom line: It's never been easier to choose school meals. 
Our menus feature chef-prepared, scratch-cooked recipes made in kitchens at each school using locally-grown or produced, sustainably raised, and clean label ingredients.

View daily menus, nutritional information, and allergens at www.SchoolCafe.com/AustinISD.  

We offer accommodations for documented food allergies or special diets.  Families may have their doctor complete a Request for Dietary Accommodation and submit it to the school nurse.  

All schools offer vegetarian and/or vegan options daily.  Families may request milk alternatives, gluten-free bread, and vegan accommodations by contacting their school's café manager. 
6. Give us feedback on our ESSER plan
Like this style and format? Request access to Axios HQ — the tool and templates you need for more engaging team updates.
---
Boletín informativo para familias
By Cristina Nguyen

●

Jan 20, 2022
Smart Brevity™ count: 6 mins... 1565 words
¡Hola, familias! Espero que estén abrigadas en estas temperaturas gélidas.
Seguro algunos de ustedes se están preguntando: "¿Quién es Cristina Nguyen?" Escribo nuestro boletín informativo Semanario para el personal y me encargaré del Boletín informativo para familias esta semana mientras Scott está de permiso.
Pero primero...
¡Felicitaciones al personal del anuario Vespa de la Escuela Secundaria Kealing por su reconocimiento nacional! La Asociación de la Prensa Académica de Columbia nombró a Vespa de Kealing como ganador del Premio Corona, y la Asociación Nacional de Prensa Académica nombró al anuario como un finalista para el Premio Pacificador.
Empecemos...
1. Algo importante: Dennos sus opiniones sobre la salida temprano esta primavera
Estamos analizando opciones para tener salidas temprano ciertos viernes esta primavera y necesitamos su opinión.

Por qué es importante: Nuestros maestros han tenido un año difícil y estamos buscando maneras de darles más apoyo durante estos tiempos difíciles.
Los detalles: Se les pedirá que den su opinión sobre tres opciones.
Salida 3 horas antes un viernes al mes y dos en mayo (un total de 5 días) a partir de febrero.

Salida 2 horas antes los viernes nueve veces esta primavera a partir de febrero.

No tener salidas temprano los viernes esta primavera (ningún cambio).
Tenemos suficientes minutos de instrucción para salir temprano sin agregar días más adelante este año.
¿Cuál es el siguiente paso? Dígannos qué opción prefieren llenando la encuesta a más tardar el domingo, 23 de enero.
2. Explicación de las pruebas para quedarse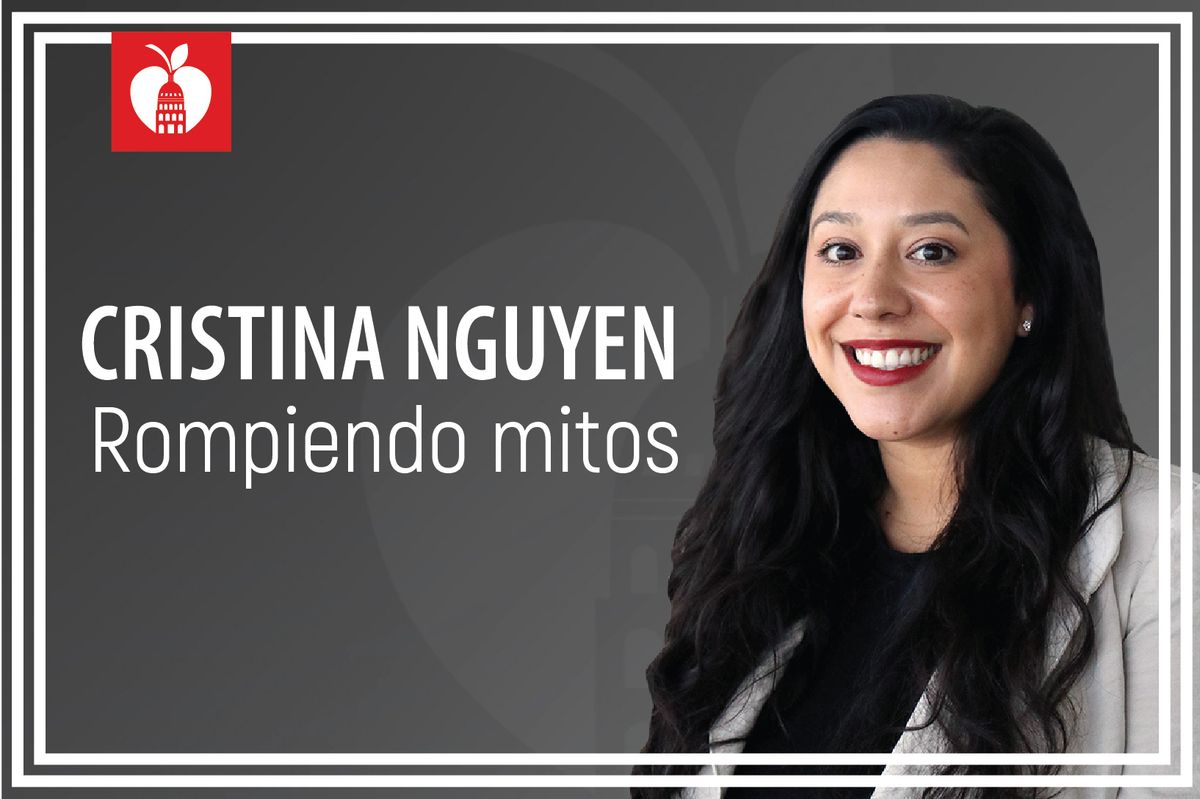 Nuevo año, nuevo mito.
Les recordamos que esto es lo que haremos:
Primero, mencionaremos el rumor que hemos oído.

Luego, investigaremos la historia y llegaremos al fondo del asunto.
Este mito nació de cierta confusión sobre el protocolo de las pruebas para quedarse, incluyendo esta afirmación en Twitter:
@AustinISD les está haciendo pruebas a los niños, obteniendo resultados positivos y enviándolos de nuevo a clase.
La verdad: Cualquier persona que ha tenido un resultado de COVID-19 positivo debe seguir los protocolos de los CDC y aislarse por al menos cinco días. Así determinamos quién puede regresar a la escuela o el trabajo:
 el individuo ya no tiene síntomas o

el individuo tiene la nota de un doctor que dice que no tiene COVID-19 o

el individuo obtuvo un resultado negativo en la prueba PCR o de antígenos.
Entonces, ¿cómo funcionan las pruebas para quedarse?
El protocolo es para las personas que no están vacunadas o que están parcialmente vacunadas que entran en contacto cercano con un caso positivo de COVID. Aquí están las dos opciones:

El contacto cercano puede permanecer en la escuela y hacerse la prueba el 5.° día después de la exposición.

Si es negativa, se queda en la escuela o el trabajo.

Si es positiva, comienza el aislamiento de cinco días.

El contacto cercano puede hacer cuarentena por cuatro días y regresar el quinto día con un resultado negativo en la prueba rápida de antígenos o PCR.

Para ver el protocolo de hacerse la prueba para quedarse, visiten uno de nuestros 11 centros de pruebas o cualquier proveedor de pruebas aprobado.
En conclusión: Si están enfermos, quédense en casa y háganse una prueba
3. Aumentan los casos de COVID en un 40%
El total general de casos de COVID-19 aumentó en un 40% esta semana, llegando a 1,812. Sin embargo, los casos del personal tuvieron una modesta disminución.
Esta semana: Los casos de estudiantes aumentaron rápidamente en un 84%, para un total de 1,441 casos.
Registramos 370 casos de COVID-19 en el personal, una disminución de 26% desde el total de 504 casos de la semana pasada.
En conclusión: Si no se sienten bien, quédense en casa y háganse una prueba.
4. Descifremos las evaluaciones MAP Growth
Estamos en plenas evaluaciones MAP Growth este mes, así que quería darles más información sobre por qué estamos haciendo estas pruebas y cómo estamos utilizando la información.
Por qué es importante:  Estas pruebas ayudan a determinar lo que saben los estudiantes, incluyendo cuánto han aprendido este año y qué podemos hacer para individualizar el aprendizaje.
Remontémonos al pasado: Lanzamos las pruebas MAP (o Medidas del Progreso Académico, según sus siglas en inglés) Growth el año pasado, pero no se hizo a gran escala porque muchas de nuestras familias estaban aprendiendo de forma remota.
Las pruebas MAP Growth son para estudiantes de primaria y secundaria.
Cómo funcionan: Las pruebas son adaptativas, lo cual significa que las preguntas se vuelven más difíciles si un estudiante contesta correctamente, o más fáciles, dependiendo del nivel del estudiante. A través de este proceso adaptativo, MAP Growth genera un plan de aprendizaje para cada estudiante.
Este método ayuda a desafiar a los estudiantes que se están destacando sin abrumar a los estudiantes que tienen dificultades.

No se utiliza ningún resultado ni puntaje para evaluar a los maestros.

Los puntajes están ahí para darles una idea rápida de lo que saben sus estudiantes para que puedan individualizar su aprendizaje.

MAP Growth mide el progreso académico del estudiante a lo largo del tiempo.
La burbuja de pensamiento de Cristina: Una de las razones por las que estamos investigando esto es porque mi jefe, Jason, estaba sustituyendo la semana pasada y supervisó una evaluación MAP Growth en una escuela secundaria.
Algunos de los estudiantes con los que habló no entendían por qué tenían que hacer las evaluaciones. Un estudiante tenía puras A en su boleta de calificaciones y no sabía por qué tenía que seguir tomando la prueba.

Espero que, si todos estamos en sintonía, los datos podrán ser más útiles y nuestros estudiantes y familias también entenderán el porqué un poco más cuando lleguen los periodos de pruebas.

Este año nuestros estudiantes llegaron con necesidades y destrezas enormemente diferentes. Estas evaluaciones nos ayudan a determinar sus necesidades y a apoyarlos en el futuro.
5. Ahorre tiempo y dinero con las comidas escolares GRATUITAS
Ahórrese un quehacer en la mañana y deje que su niño coma GRATIS en la escuela.
Por qué es importante:  Comer en la escuela no solo le ahorra tiempo y dinero a su familia, también ayuda al Austin ISD a invertir en alimentos de calidad, mantener trabajos locales y apoyar la economía de Texas.
Servicios Alimentarios del Austin ISD es un programa financiado a nivel federal, así que nos reembolsan por cada comida servida. Mientras más comidas sirvamos, tanto más financiamiento tendremos para proveerle comida a nuestra comunidad.
Profundizando: Incluso si su niño trae comida de casa, puede seleccionar guarniciones para acompañar su comida. Siempre y cuando el estudiante elija tres componentes alimenticios, cuenta como una comida.
Por ejemplo, ¿le encanta a su niño el sándwich de mantequilla de cacahuate y mermelada de casa? Dígale que elija una leche, un plátano y vegetales con aderezo en la escuela y eso cumple con los requisitos de un almuerzo gratis.
En conclusión: Nunca ha sido más fácil elegir las comidas escolares.
Nuestros menús ofrecen recetas preparadas por chefs en la cocina de cada escuela utilizando ingredientes frescos de etiqueta limpia cultivados o producidos localmente de manera sostenible.

Vea los menús diarios, la información nutricional y los alérgenos en www.SchoolCafe.com/AustinISD.

Ofrecemos adaptaciones para alergias a alimentos documentadas o para dietas especiales. Las familias pueden pedirle a su doctor que llene una solicitud de adaptaciones dietéticas y entregársela al enfermero escolar.

Todas las escuelas ofrecen opciones vegetarianas o veganas a diario. Las familias pueden solicitar alternativas a la leche, pan sin gluten y adaptaciones veganas comunicándose con el gerente de la cafetería de su escuela.
6. Dennos su opinión sobre nuestro plan de ESSER
Han pasado aproximadamente seis meses desde que lanzamos nuestro plan de Asistencia de Emergencia para Escuelas de Educación Primaria y Secundaria, y queremos saber qué tal nos va.
Profundizando: El verano pasado, compartimos nuestro plan para la continuación de servicios y el regreso seguro a la instrucción presencial de ESSER. El plan apoya los asuntos académicos y la salud física y socioemocional durante el retorno a las clases presenciales este año.
Para más información sobre la ESSER, visiten el sitio web de la ESSER del Austin ISD.
Like this style and format? Request access to Axios HQ — the tool and templates you need for more engaging team updates.